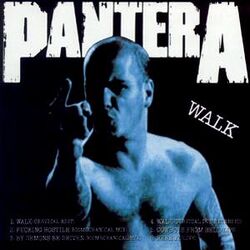 "Walk (Cervical Dub Extended)" is a remix of Walk, a song from Pantera's sixth album Vulgar Display of Power. It was remixed by J.G. Thirlwell of Foetus.
The song is quite lengthy (a signature feature of dub remixes) and has an entirely rearranged flow. Reverb is used throughout the remix; to the vocals and guitar.
Appearances
Edit
Lyrics
Ad blocker interference detected!
Wikia is a free-to-use site that makes money from advertising. We have a modified experience for viewers using ad blockers

Wikia is not accessible if you've made further modifications. Remove the custom ad blocker rule(s) and the page will load as expected.