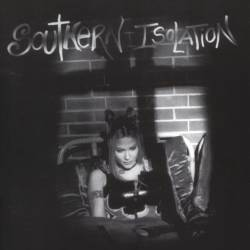 Southern Isolation is an EP by the short lived side project, Southern Isolation, which was formed between Phil Anselmo and ex-wife Stephanie Opal Weinstein. The EP was originally written and released in 2001 but seen a re-release the following year with a bonus track which featured Phil on vocals.
Tracklisting
Edit
Original release
Edit
Bluebird (Make You Shine)
I Got Lost in Myself Again
Come Back and Let Me In (Going Down the Wrong Road)
Wall of You
Bonus Track from re-release
Edit
Southern Man I Am (feat. Phil Anselmo)
Personnel
Edit
Stephanie Opal Weinstein - Vocals / Guitar
Phil Anselmo - Guitar / Vocals on "Southern Man"
"Big" Ross Karpelman - Keyboards
Kevin Bond - Bass
Sid Montz - Drums
Ad blocker interference detected!
Wikia is a free-to-use site that makes money from advertising. We have a modified experience for viewers using ad blockers

Wikia is not accessible if you've made further modifications. Remove the custom ad blocker rule(s) and the page will load as expected.