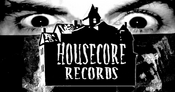 Housecore Records is a record label founded by Phil Anselmo.
Anselmo's reasoning for founding the label is due to wanting to release material by his many side projects and from other bands he supported throughout his career. Many of the bands signed are lesser known and far too off-putting to be signed by most mainstream, commercial record labels.
Signed Musicians
Edit
Alyse
Body and Blood
Bum Freak In Egypt
Cavalcade
The Mystick Krewe of Clearlight
Crowbar
D.a.D.
Damien Storm
The Donovan Punch Experience
Evil Army
Exactly Violent Style
Eyehategod
Haarp
Ponykiller
Rat in a Bucket
Shellshock
Sky High
Soilent Green
The Surkis
Valhall
Warbeast
External Links
Edit
Ad blocker interference detected!
Wikia is a free-to-use site that makes money from advertising. We have a modified experience for viewers using ad blockers

Wikia is not accessible if you've made further modifications. Remove the custom ad blocker rule(s) and the page will load as expected.